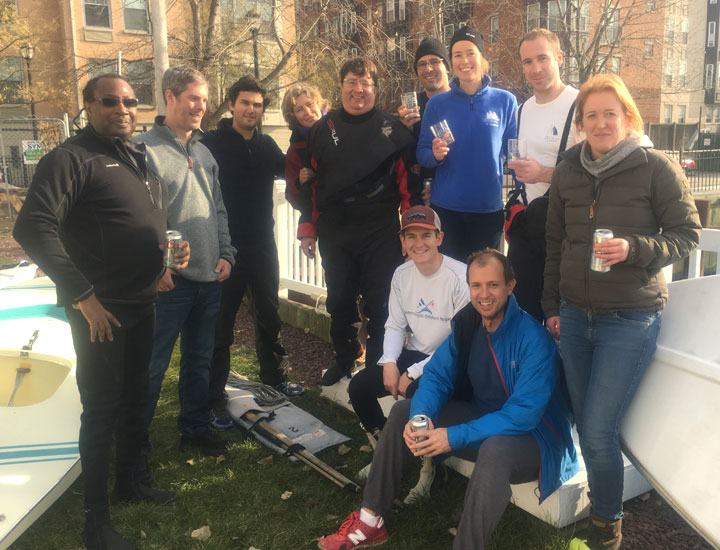 New Member Meetings are held every week or two during the sailing season and monthly during the off season.
Applicants are invited to our Clubhouse in Jersey City located at the corner of Van Vorst & Dudley Streets in Jersey City. During the summer, we sometimes hold the New Member Meetings in the harbor on Arabella or the Honorable William Wall.
To be scheduled for a New Member Meeting, please submit your application at least four days in advance.
Each meeting is limited to 10 people.
Upcoming New Member Meeting Dates
Saturday, August 3 at 10:30AM
1. Scott Opheim & Heather Beirne
2. Olivier Brucker
3. Laura MacFie
4. Mike Mesteller
5. Gautam Rajpal
6. Thom Cordner
Tuesday, August 6 at 6:30PM
1. Ryan Fritsen
2. Alexandra Zwicky
3. David Froneberger

Saturday, August 10 at 10:30AM
1. Irma Pitter
2. Nate Sharp
3. Pedro Dias
4. Alex Zykov & Evgeniya Zykova
5. Marina & Eugene Kushnir
Saturday, August 17 at 10:30AM
1. Travis Miles
2. Alexander Schaap
3. Thomas Lovering
4. David Berman

Tuesday, August 27 at 6:30PM for Aug or Sept Start
1. Julien Catanese
2. Noah Santorello
3. Dawn Guffey
4. Ben Altman
5. James Olsen
6. Collin Peck
7. Anjin Stewart-Funai
8. Ian White
9.
10.
Saturday, August 31 at 10:30AM for Sept Start
1. Chris & Lily Oakley
2. Dylan Farrell
3.
4.
5.