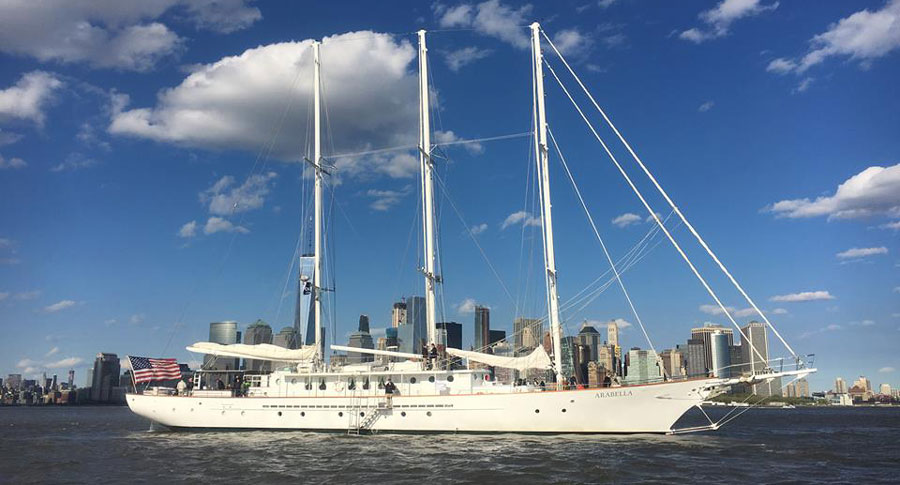 Membership Committee Meetings are held on our flagship Arabella in New York Harbor. https://arabellalifestyle.com/
Applicants meet at the Jersey City clubhouse and then ride a launch out to our flagship compliments of the Club. You are welcomed to buy drinks on Arabella during the evening. After your meeting, you are invited to stay aboard and meet other guests.
To attend a membership committee meeting, please submit your completed application to the Club at least four days in advance of the meeting. This timeline is strict because the Club sends an email with the names of applicants to all Members before each meeting, giving them an opportunity to provide comments to the Committee.
Please be sure to arrive at the Jersey City clubhouse by 6:25 pm on the day of your meeting. Our launch will bring you to the Flagship.
Membership Committee interviews are conducted individually with each applicant meeting with one or more members of the Membership Committee. Applicants will be asked to elaborate on where they grew up, where they went to school, where the work and what their job entails, their sailing experience and why they would benefit the Club as a member.
Each committee meeting is limited to 10 applicants.
Upcoming Membership Committee Meetings
Monday, October 8
(applications due by October 4)