Caribbean Week Home
Registration Form
Join us for the greatest vacation of your life – De Caribbean Regatta!  Below is a listing of boats, skippers & crew.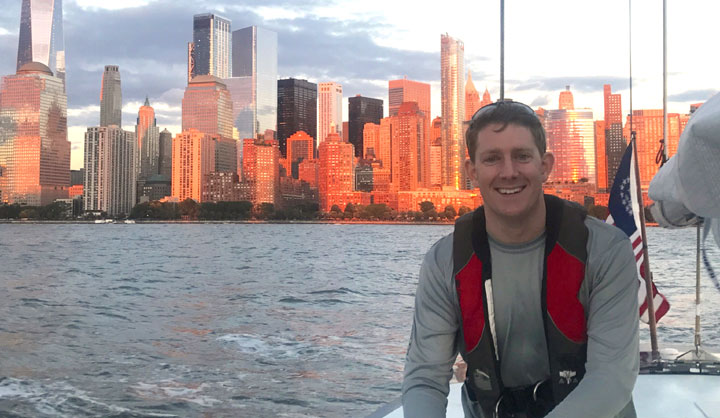 1. "No Boundaries" – SOLD OUT!!
Music, drinks, cards… many more things. A boat where we won't take things too seriously but we will take kicking back and bantering seriously, oh, and have an epic time sailing around the BVI. We will naturally trust the skipper as he has a British accent. Can't wait.
Yacht: Sunsail 444 Premium catamaran – 4 cabin, 4 head, 8 people – $1,690
1. Skipper: Tom Johnson
2. Katie Morse
3. Ella Shen
4. Anthony Glover
5. Margaux Knee (ASA 104)
6. Kevin Philip
7. Orest Bauer
8. Peter Bates (ASA 104)
9. Kate Jones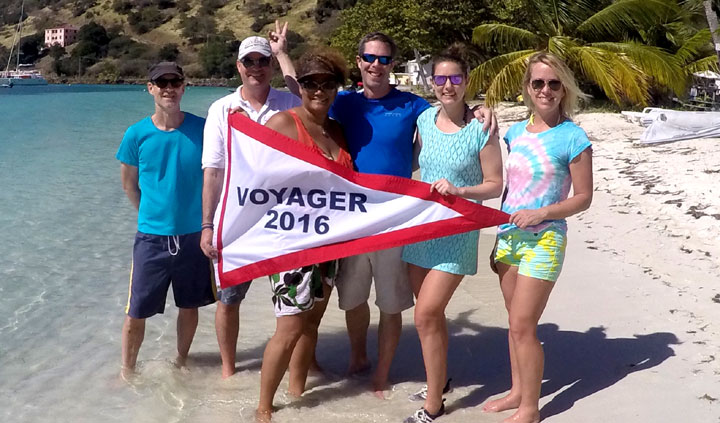 2. "Millennium Falcon" – SOLD OUT!!
Millennium Falcon will be the coolest bucket of bolts cruising the Caribbean this year. We'll sail everyday stopping at a different beautiful islands in the BVI's. Aboard Millennium Falcon one can reach sailing nirvana, snorkel and scuba in crystal clear waters, visit local hang outs at night, let a Wookie beat you at chess or do nothing at all, the choice is yours! And if you want to take (ASA 103) Basic Coastal Cruising and/or (ASA 104) Bareboat Cruising, you can do that too.
Yacht: Moorings 4600 catamaran, 4 cabin, 4 head – $1,790
1. Skipper: Mike McCarty
2. Sarai Narvaez (ASA 104 & 114)
3. Jonathan Pulliza (ASA 103 & 104)
4. Paavana Lepard (ASA 103 & 104)
5. David Lepard (ASA 103 & 104)
6. Marek Stawiarski (ASA 104 & 114)
7. Lee Zhang
8. Aaron Jackson (ASA 103 & 104)
9. Jessica Forbes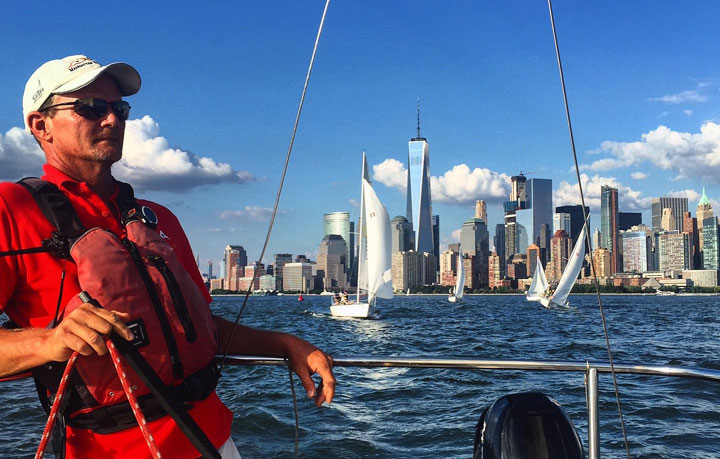 3. "A Better Boat" – SOLD OUT!!
A native Texan who lives in New York City, Charles doesn't mince words when he simply states, "just sign up. You know you want to come."  Charles will also offer ASA 103 & 104 for those interested in learning while playing.
Yacht: Moorings 4600 catamaran, 4 cabin, 4 head – $1,790
1. Skipper: Charles Rolling
2. Linda Keefe (ASA 104)
3. Megan Kiefer (ASA 103)
4. Anne Lutin (ASA 103)
5. Alexandra Stewart
6. Amy Parise
7. Richard McLawrence (ASA 103)
8. Keisha Booker (ASA 103)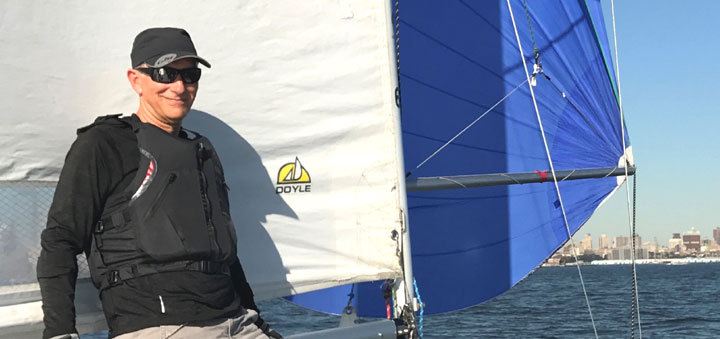 4. "Caribbean Dreamin'" – SOLD OUT!!
Come join a group of first time Caribbean sailors for a relaxing and exhilarating week of discovering all the BVIs have to offer. Sailing, snorkeling, kayaking, swimming, seeing amazing sites and helping the BVIs recover in any way we can. ASA 103 and 104 offered through Charles Rolling for anyone interested in learning as we go.
Yacht: Moorings 45.3 – 3 cabin, 3 head – $1,590
1. Skipper: Rob Goldstein
2. Biff Wruszek
3. Grayson Hoffman
4. Jamie Hoffman
5. Justin Huntington
6. Roland Jezek (ASA 104)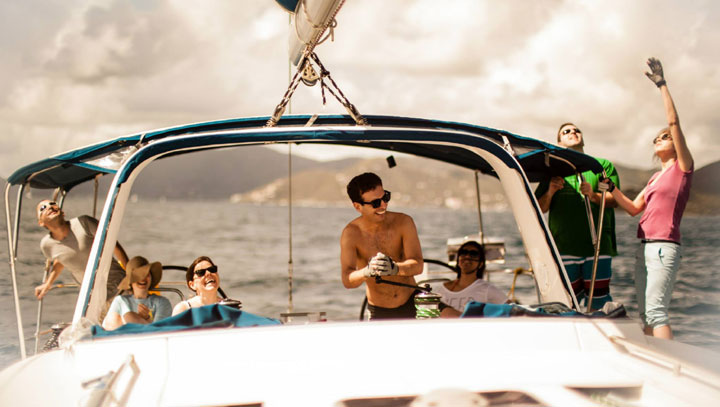 5. "Curious Cat" – SOLD OUT!!
Co-Skippered by Emre Cumuli & Sonya Mesommonta, this cat wants to sail every island, and join every party because she's very curious. But she needs help, come join us in the BVIs this winter and show her around!
Yacht: 42.1 monohull – 3 cabin, 2 head monohull – $1590
1. Co-Skipper: Emre Cumali
2. Johannes Hermann (ASA 104)
3. Aynur Hermann (ASA 104)
4. Co-Skipper: Sonya Mesommonta
5. Andrew Pistor (ASA 103 & 104)
6. Benjamin Bonte (ASA 103 & 104)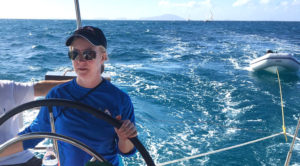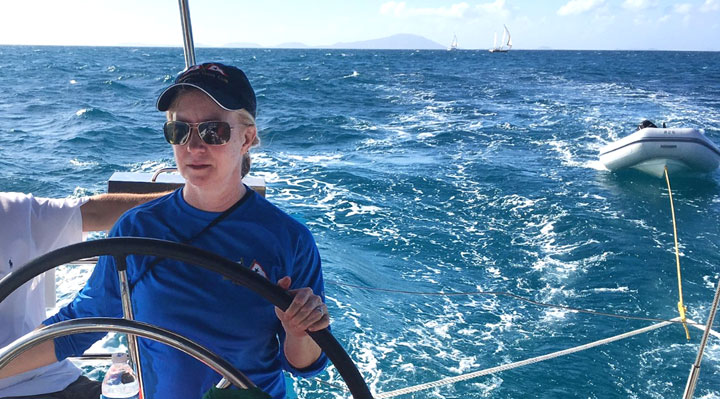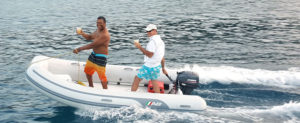 6. "Beyond Flagship" – SOLD OUT!!
We are going back! We love the BVIs and we feel your pain from Hurricane Irma. When we suffered through 9/11, the Royal BVI and West End Yacht Clubs got together to throw a cocktail party for us. We're going down to throw a cocktail party for you. It will be hard at first, but we know from our own experience that you will survive and flourish again. We are coming down to help start that process. Damn the torpedoes and full steam ahead!
Yacht: Moorings 4800 catamaran – 4 cabin, 4 head – $1,790
1. Skipper: Sara Burke
2. First Mate: Commodore Michael Fortenbaugh
3. Sarah Raymond
4. Jim Cavanaugh
5. Wilson Cavanaugh
6. Rahul Garkhail (ASA 103 & 104)
7. Keith Sheppard (ASA 103 & 104)
8. Olga Kondrashova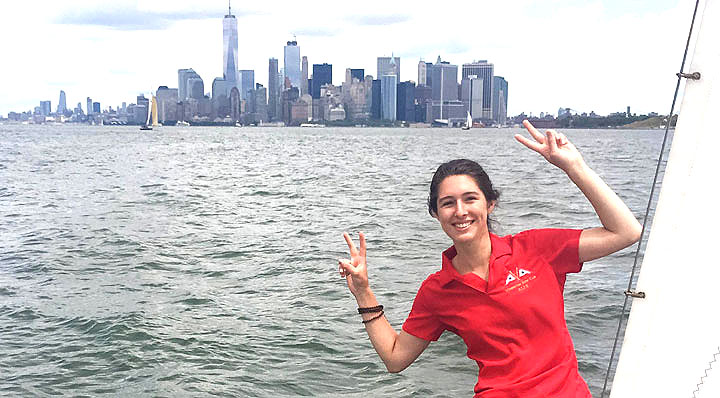 7. "The Black Pearl" – SOLD OUT!!
Come free yar-self of the icy cold this January aboard The Black Pearl year 2! Come master your sailing skills, and learn so much more as we sail from island to island each day in paradise. This trip is one that many sailors dream about taking and it is so much better with the whole MYC fleet by your side. Every day is an adventure and you are guaranteed to remember these moments for the rest of your life. Join Alexandria Wills, MYC Sailing Instructor & custom shoemaker, to the beautiful waters of the British Virgin Islands.
Yacht: Moorings 4000 catamaran – 4 cabin, 2 head – $1,590
1. Skipper: Alexandria Wills
2. Jason Kronstat (ASA 104)
3. Daniel Stivaly (ASA 104)
4. Scott Fenstermaker (ASA 104)
5. Ben Ryan (ASA 104)
6. Lindsay Carroll (ASA 104)
7. Joyce Tibbet (ASA 103 & 104)
8. Oscar Alejandro Rios
9. A.D. (ASA 103)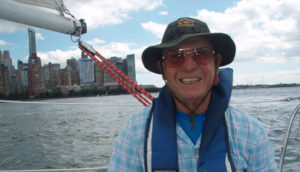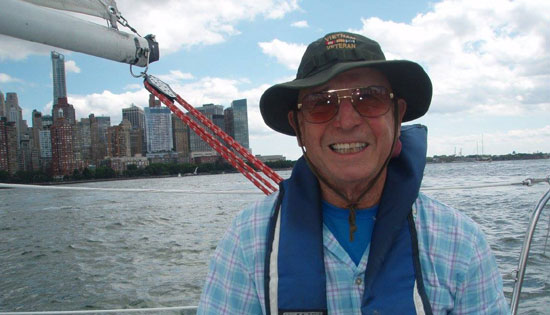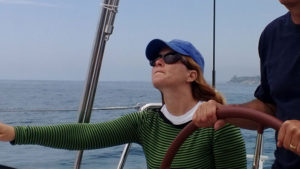 8. "Sailing Breeze" – SOLD OUT!!
This yacht will have co-Skippers Dave Simson (MYC Skipper) & Anne Popolizio (Manhattan Sailing School Instructor).  Dave promises great sailing on the trade winds and parties on the beach.  It's his first trip to the Caribbean and he hopes to sail hard and party hearty.  Anne is ready to take your sailing skills from ASA 101 to new levels, as well as teach you the mixology of "sundowners" to end each beautiful day in the sun.
Yacht: Moorings 51.4 Monohull – 4 cabin, 4 head $1,590
1. Co-Skipper: Dave Simson
2. Co-Skipper: Anne Popolizio
3. Alex Ponomarenko
4. Theodore Papadopoulos (ASA 103 & 104)
5. Keith Wentzel
6. Jung Hi Han
7. Emily Cech (ASA 103 & 104)
8. Amanda Cech (ASA 103 & 104)