De Caribbean Regatta Home
Registration Form
Join us for the greatest vacation of your life – De Caribbean Regatta!  Below is a listing of boats, skippers & crew.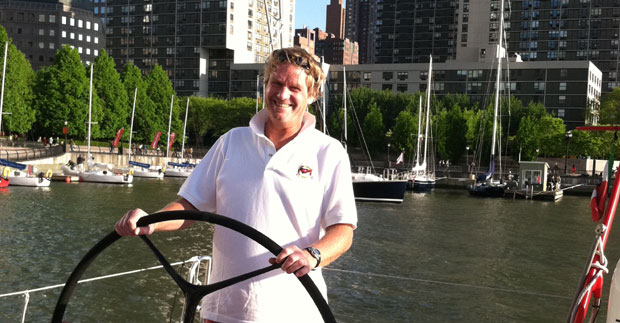 1. "Mercedes V" – SOLD OUT!!
Sailing with Mercedes V is all about having fun. We will race every day and enjoy the evening's festivities so come have fun with us. driehl@bellsouth.net
Yacht: Moorings 4800 Club catamaran, 4 cabin, 4 head, 8 people – $1,790
1. Skipper: Doug Riehl
2. Debbie Valenti
3. Michele Kapp
4. Jolanda Blum
5. Marcus Eich
6. Brad Forsythe
7. Trish Donlevy
8. Steven Kougioumtzis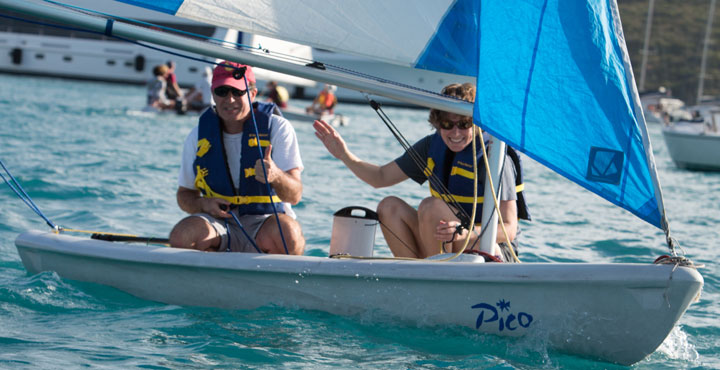 2. "Flag Sipping XV" – SOLD OUT!!
This year, the Caribbean Commodore is ditching the large yacht and coming back into the fleet with a 4800 Cat – back to the pure roots of De Caribbean Regatta. The Flagship plans to anchor front and center, the closest yacht at the parties at Anegada and at Norman Island!  We are going to Rock N Roll on the trip over to Anegada! We plan to finish first at the Lucky Dogs Race! We are arriving early and departing late. Full speed ahead.
Yacht: Moorings 4800 Club catamaran, 4 cabin, 4 head, 8 people – $1,790
1. Skipper: Commodore Michael Fortenbaugh
2. Sarah Raymond
3. Jim Cavanaugh
4. Wilson Kimball Cavanaugh
5. Vice Commodore John LaGrassa
6. Tracy Aron
7. Gladwyne Taylor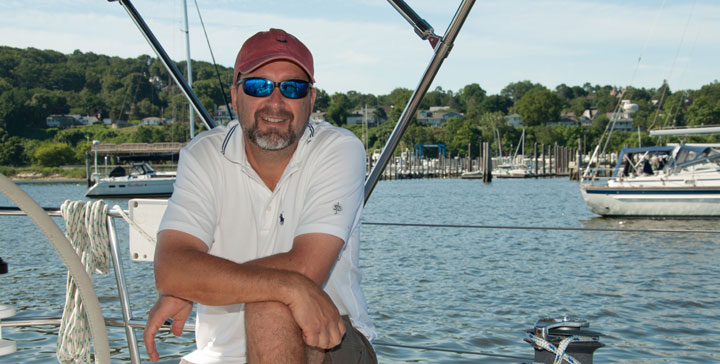 3. "Samantha Jayne" – SOLD OUT!!
Join our crew for the perfect sailor's getaway as the "Samantha Jayne" sets sail on a mission of fun, relaxation and learning.  With sunny skies and steady breezes serving up ideal sailing conditions, we'll cruise the islands while offering plenty of time to swim, snorkel, hike, or just relax along white sandy beaches.  At night we'll seek out classic Caribbean watering holes where they welcome sailors from around the world.  With Manhattan Sailing School instructor Dave Doles as your skipper, you can sign up for Basic Coastal Cruising (103) and/or Bareboat Cruising (104) and finish the week with your next level ASA certification.  Come join us for the time of your life!
Yacht: 51.4 Monohull, 4-cabin, 4-head, 8 people — $1,390
1. Skipper: Dave Doles
2. Mehmet Zenginler  (ASA 104)
3. Sarah Molina
4. Katie Morse  (ASA 104)
5. Jenn Pedde (ASA 103 & 104)
6. Sara Burke (ASA 104)
7. Carlos Olivares (ASA 103 & 104)
8. Kevin Philip (ASA 104)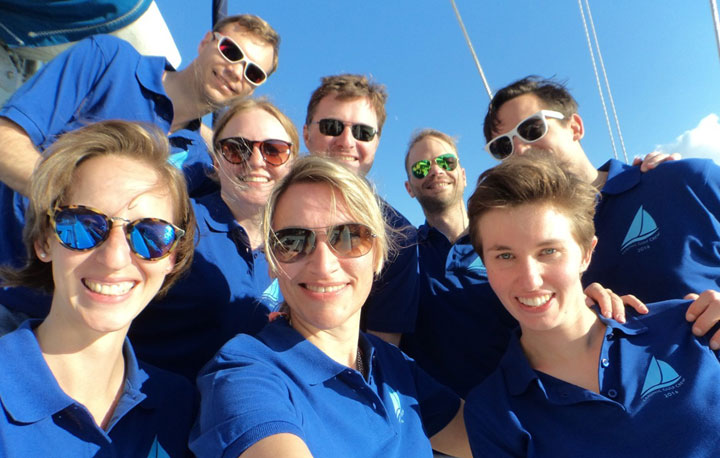 4. "Foxys" – SOLD OUT!!
It's just amazing! On Foxys you will spend a fantastic week of sailing, exploring the beautiful BVIs and hanging out with friends on vibrant spots and bars. And for those who want to improve their sailing skills skipper Tom, as a German qualified sailing instructor, shows you the best tricks, tips and tweaks. So don't miss this once in a life time experience and register NOW for your trip on Foxys! Contact Foxys@helck.net for more details.
Yacht: 51.4 Exclusive Monohull, 4-cabin, 4-head — $1,390
1. Skipper: Thomas Helck
2. Birke Witta
3. Susanne Lang
4. Harriet Keane
5. Adarsh Alphons (ASA 104 w/ Charles)
6. Timothy Leung (ASA 104 w/ Charles)
7. David Snow (ASA 104)
8. Carrie Gottlieb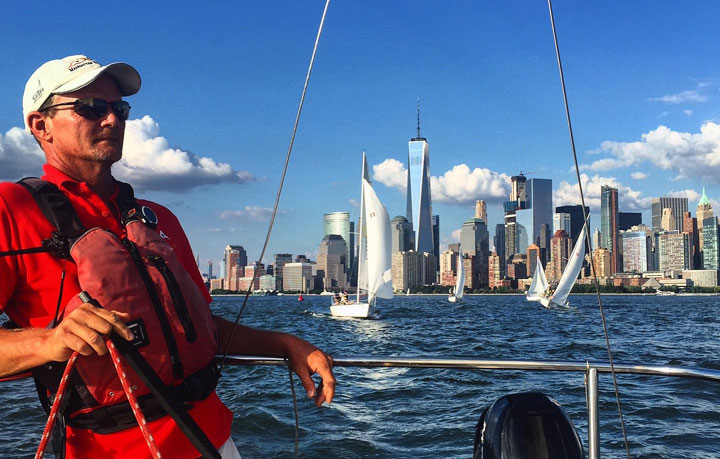 5. "A Better Boat" – SOLD OUT!!
A native Texan who lives in New York City, Charles doesn't mince words when he simply states, "just sign up. You know you want to come."  Charles will also offer ASA 103 & 104 for those interested in learning while playing.
Yacht: Moorings 4800 Club catamaran, 4 cabin, 4 head, 8 people — $1,790
Skipper: Charles Rolling
1. Ed Rambali
2. William Harkcom
3. Sushila Shenoy
4. Ed Lorenz (ASA 104)
5. Jennifer Wipf (ASA 104)
6. Linda Keefe (ASA 103)
7. Anne Mericle (ASA 103)
8. Stephanie Dauble
6. "Windjammer" – SOLD OUT!!
Join the crew of "Windjammer" and have an amazing time. Whether you join us for the sailing, snorkeling, island exploration or the fantastic night life there is something for everyone in the islands. Windjammer is about having fun, enjoying the smooth sailing, gentle breezes, great people and the shore parties with your favorite tropical drink in hand. There is nothing quite like arriving to new destinations by sea or the feeling you get from riding the waves to get there. Opportunities for swimming, snorkeling and diving are all possible and once ashore you can walk among the island's natural landscape. Manhattan Sailing School instructor Keith Londres will be offering advanced courses in both Basic Coastal Cruising (ASA 103) and Bareboat Charting (ASA 104).
Yacht: Moorings 4800 Club catamaran, 4 cabin, 4 head, 8 people – $1,790
1. Skipper: Keith Londres
2. Tre Jones  (ASA 104)
3. Vanessa Janowski  (ASA 103 & 104)
4. Alex Howarth
5. Berkeley Bethune
6. Eileen Armella
7. Jalal Balayev (ASA 103 & 104)
8. Paul Chung (ASA 103 & 104)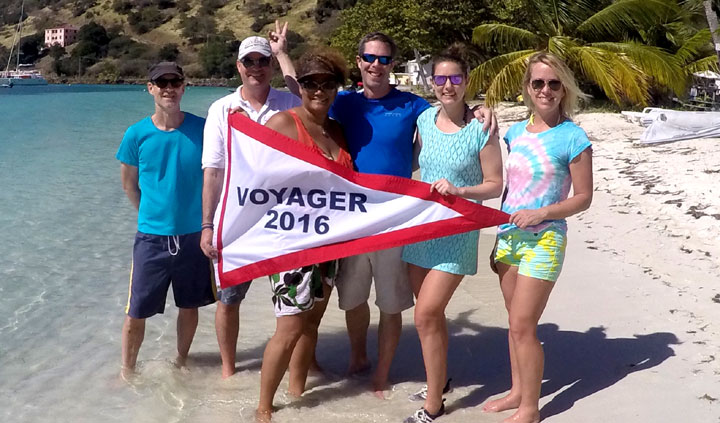 7. "Millennium Falcon" – SOLD OUT!!
Millennium Falcon will be the coolest bucket of bolts cruising the Caribbean this year. We'll sail everyday stopping at a different beautiful islands in the BVI's. Aboard Millennium Falcon one can reach sailing nirvana, snorkel and scuba in crystal clear waters, visit local hang outs at night, let a Wookie beat you at chess or do nothing at all, the choice is yours! And if you want to take (ASA 103) Basic Coastal Cruising and/or (ASA 104) Bareboat Cruising, you can do that too.
Yacht: Moorings 4800 Club catamaran, 4 cabin, 4 head, 8 people – $1,790
1. Skipper: Mike McCarty
2. Wouter de Bie  (ASA 103 & 104)
3. Simao Bastian Brandao Kuberek  (ASA 103 & 104)
4. David Xia  (ASA 103 & 104)
5. Will Sackfield (ASA 103 & 104)
6. Oleg Bogomolniy (ASA 103 & 104)
7. Tracy Cloherty (ASA 103)
8. Theda Sandiford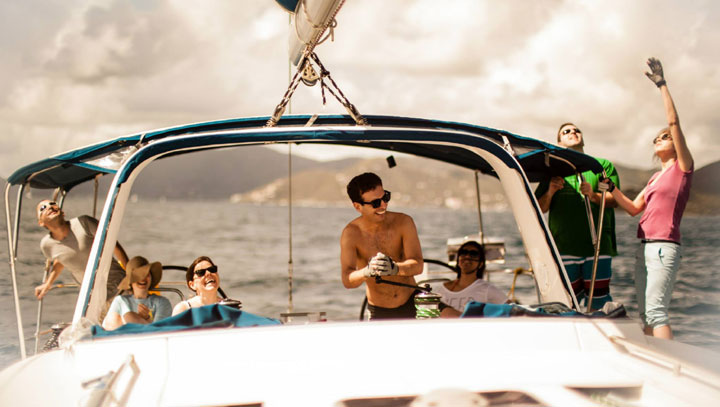 8. "Curious Cat" – SOLD OUT!!
This cat wants to sail every island, and join every party because she's very curious. But she needs help, come join us in the BVIs this winter and show her around!
Yacht: Moorings 51.4 Exclusive monohull – 4 cabin, 4 head, 8 people – $1,390
Skipper: Emre Cumali
2. Dan Shilo
3. Sarah Gurka
4. Matthew Major
5. Mihai Badoiu
6. Ekaterina Casali
7. Barbara Marcoz
8. Agnija Keisa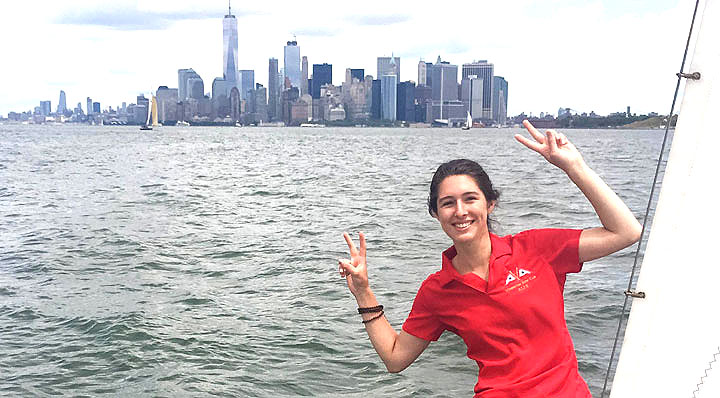 9. "The Black Pearl" – SOLD OUT!!
Come free yar-self of the icy cold this January aboard The Black Pearl! Escape the city traffic, your boss, and work on your new year's resolution in paradise. Absorb enough vitamin D to last you till summer, swim with the fishies, and sail to every island of the Caribbean. Join Alexandria Wills, MYC Sailing Instructor & custom shoemaker, to the beautiful waters of the British Virgin Islands. She will be raffling off a FREE pair of custom handmade shoes during the trip for anyone who signs up for her boat. Yep, free handmade shoes made by Alexandria Wills. And a boat ride through paradise. Drooling yet?  alexandriawills.com for questions. Let's go sailing!
Yacht: Moorings 4800 Club Catamaran, 4 cabin, 4 head, 8 people – $1,790
Skipper: Alexandria Wills
1. Herb Leary
2. Patricia Ambrosio
3. Ramon Snir
4. Luke Nagle  (ASA 103 w/ Charles)
5. Angie Partida
6. Jon Ware
7. Shannon Mullins
8. Divya Singaravelu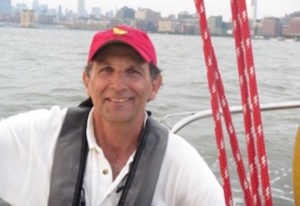 10. "Quicksilver" – SOLD OUT!!
I invite you to join me on my 4th regatta with the Manhattan Yacht Club.  I hold a 100-ton U.S. Coast Guard license and enjoy sailing boats of all sizes, from J/24's to large schooners.  I worked most of my professional life as social worker, but have reinvented myself and now make my living on the water pursuing my passion for sailing.  I am offering both ASA 103 and 104 to anyone keen on improving their sailing skills, but also welcome are those who just want to relax and be a passenger.  Who knows, perhaps you will join the growing list of my students who have left the work-a-day world behind for sailing adventures around the world.  Escape New York during the winter for a laid-back time in the best cruising waters.  COME SHARE MY PASSION FOR SAILING!
Yacht: Moorings 4800 Club Catamaran, 4 cabin, 4 head, 8 people – $1,790
1. Skipper: Captain Andrew Lawrence Sarfaty
2. Alex Ponomarenko  (ASA 104)
3. Mike Porshnev  (ASA 103 & 104)
4. Diana Porshneva
5. Jim DeLois (ASA 104)
6. Annie Erkkinen
7. Jim Leffard
8. Rosemary Kurtti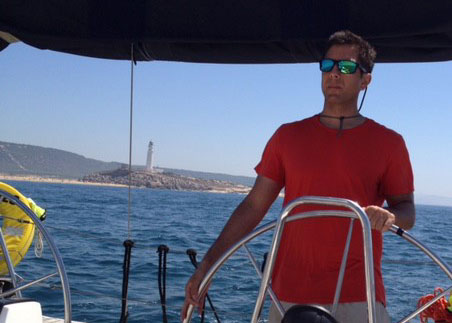 11. "Painkiller" – SOLD OUT!!
Sailing, fun, no pain. Join us for a great time! Info: jayparekh83@gmail.com
Yacht: Moorings 45.3 Exclusive monohull, 3 cabin, 3 head, 6 people – $1,490
1. Skipper: Jay Parekh
2. Sergio Pulles
3. Kristel Ermel
4. Maige Kalme
5. Jimmy Hogan
6. Aaron Ipsa
2017 boat options and cost per person (does not include provisions)
Sunsail 41 monohull – 3 cabin, 2 head, 6 people – $1,290
Moorings 51.4 Exclusive monohull – 4 cabin, 4 head, 8 people – $1,390
Footloose 4400 Club catamaran, 4 cabin, 4 head, 8 people – $1,490
Footloose 4600 catamaran, 4 cabin, 4 head, 8 people – $1,490
Moorings 42.3 Cub monohull, 3 cabin, 2 head, 6 people – $1,490
Moorings 43.3 Club monohull, 3 cabin, 3 head, 6 people – $1,490
Moorings 45.3 Exclusive monohull, 3 cabin, 3 head, 6 people – $1,590
Moorings 4800 Club catamaran, 4 cabin, 4 head, 8 people – $1,790