De Caribbean Regatta Home
Registration Form
Join us for the greatest vacation of your life – De Caribbean Regatta!  Below is a listing of boats, skippers & crew.
Crew looking for Skippers:
Lee Zhang
Keith Sheppard
Catherine & Robert Lehman
Ben Ryan
Lindsay Carroll
Austin Ryan
Daniel Stivaly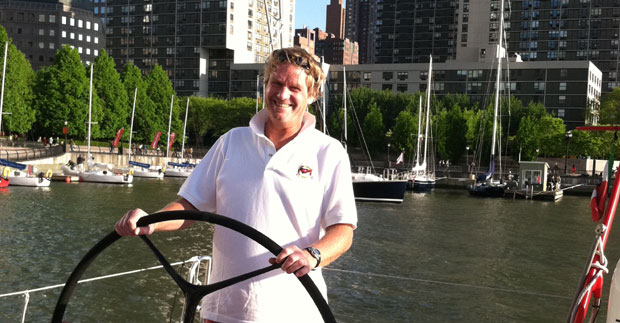 1. "Mercedes V" 
Sailing with Mercedes V is all about having fun. We will race every day and enjoy the evening's festivities so come have fun with us. driehl@bellsouth.net
Yacht: Moorings 4800 Club catamaran, 4 cabin, 4 head, 8 people – $1,790
1. Skipper: Doug Riehl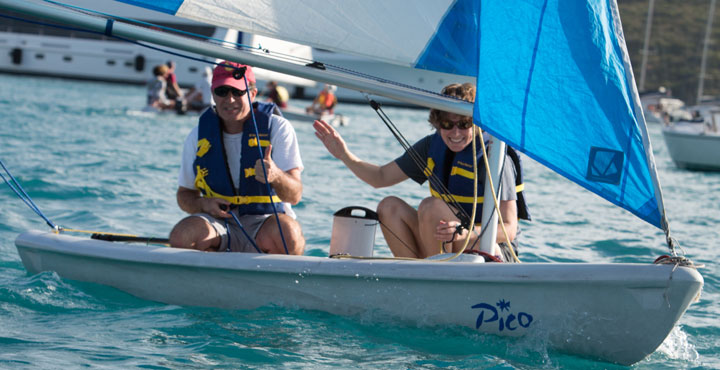 2. "Flag Sipping XV"
This year, the Caribbean Commodore is ditching the large yacht and coming back into the fleet with a 4800 Cat – back to the pure roots of De Caribbean Regatta. The Flagship plans to anchor front and center, the closest yacht at the parties at Anegada and at Norman Island!  We are going to Rock N Roll on the trip over to Anegada! We plan to finish first at the Lucky Dogs Race! We are arriving early and departing late. Full speed ahead.
Yacht: Moorings 4800 Club catamaran, 4 cabin, 4 head, 8 people – $1,790
1. Skipper: Commodore Michael Fortenbaugh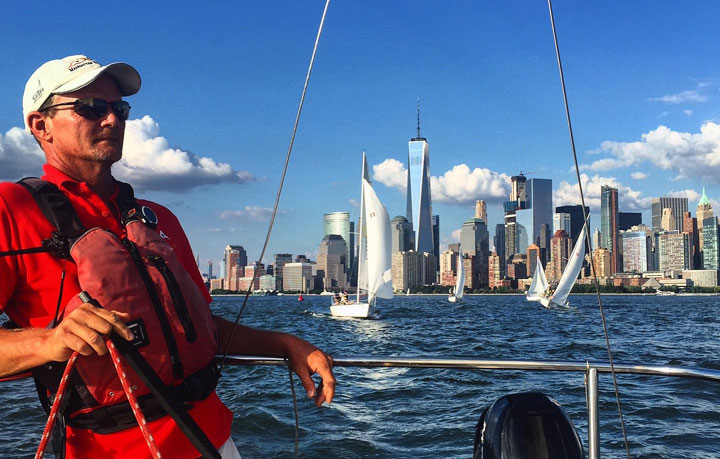 3. "A Better Boat" 
A native Texan who lives in New York City, Charles doesn't mince words when he simply states, "just sign up. You know you want to come."  Charles will also offer ASA 103 & 104 for those interested in learning while playing.
Yacht: Moorings 4800 Club catamaran, 4 cabin, 4 head, 8 people — $1,790
Skipper: Charles Rolling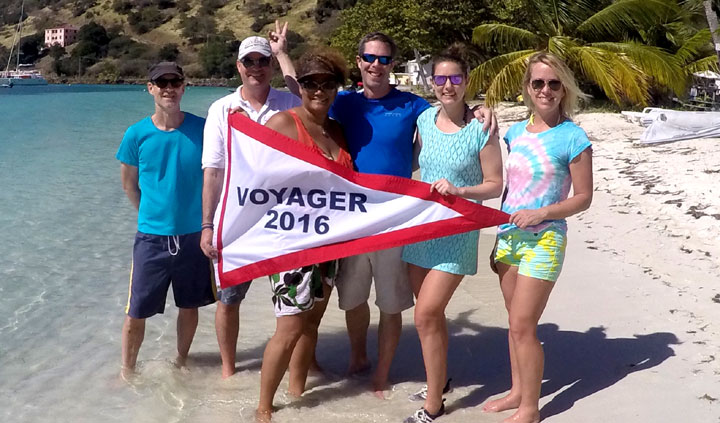 4. "Millennium Falcon" 
Millennium Falcon will be the coolest bucket of bolts cruising the Caribbean this year. We'll sail everyday stopping at a different beautiful islands in the BVI's. Aboard Millennium Falcon one can reach sailing nirvana, snorkel and scuba in crystal clear waters, visit local hang outs at night, let a Wookie beat you at chess or do nothing at all, the choice is yours! And if you want to take (ASA 103) Basic Coastal Cruising and/or (ASA 104) Bareboat Cruising, you can do that too.
Yacht: Moorings 4800 Club catamaran, 4 cabin, 4 head, 8 people – $1,790
1. Skipper: Mike McCarty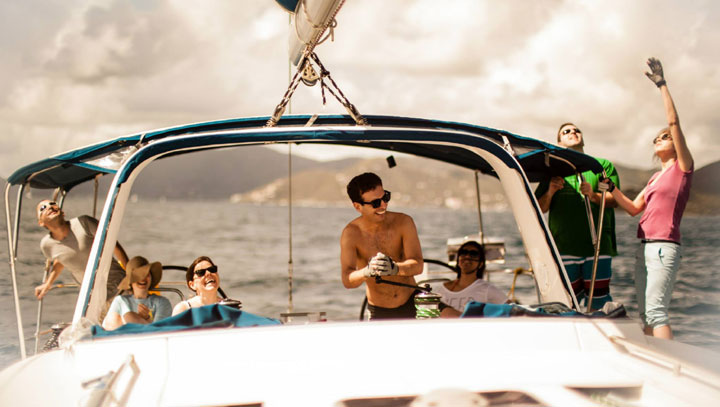 5. "Curious Cat" 
This cat wants to sail every island, and join every party because she's very curious. But she needs help, come join us in the BVIs this winter and show her around!
Yacht: TBA
Skipper: Emre Cumali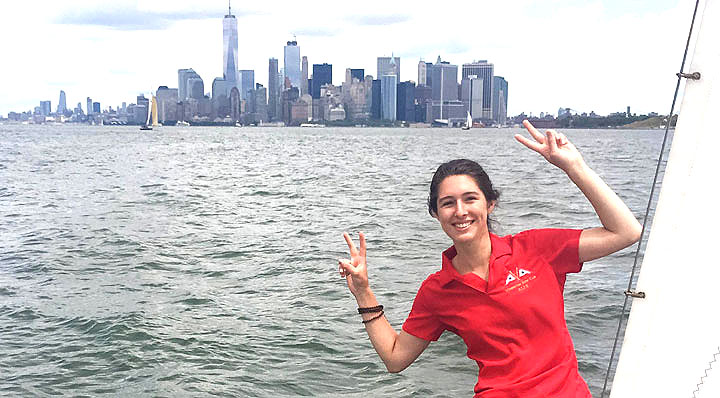 6. "The Black Pearl" 
Come free yar-self of the icy cold this January aboard The Black Pearl! Escape the city traffic, your boss, and work on your new year's resolution in paradise. Absorb enough vitamin D to last you till summer, swim with the fishies, and sail to every island of the Caribbean. Join Alexandria Wills, MYC Sailing Instructor & custom shoemaker, to the beautiful waters of the British Virgin Islands. She will be raffling off a FREE pair of custom handmade shoes during the trip for anyone who signs up for her boat. Yep, free handmade shoes made by Alexandria Wills. And a boat ride through paradise. Drooling yet?  alexandriawills.com for questions. Let's go sailing!
Yacht: TBA
Skipper: Alexandria Wills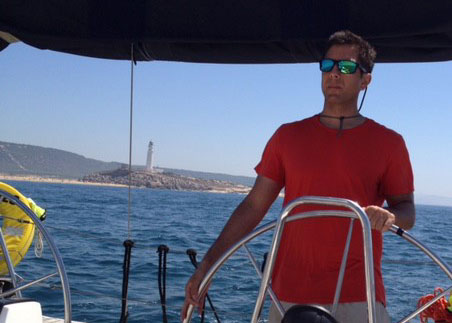 7. "Painkiller" 
Sailing, fun, no pain. Join us for a great time! Info: jayparekh83@gmail.com
Yacht: TBA
1. Skipper: Jay Parekh
8. "Beyond" 
Yacht: TBA
1. Skipper: Sara Burke
2018 boat options and cost per person (does not include provisions)
Sunsail 47 monohull – 3 cabin, 3 head, 6 people – $1,490
Sunsail 47 Premium monohull – 3 cabin, 3 head, 6 people – $1,590
Sunsail 444 catamaran – 4 cabin, 4 head, 8 people – $1,590
Footloose 444 (plus extra day) – 4 cabins, 4 heads – $1,590
Sunsail 444 Premium catamaran – 4 cabin, 4 head, 8 people – $1,690
Moorings 4800 Club catamaran, 4 cabin, 4 head, 8 people – $1,790
Sunsail 484 Premium catamaran – 4 cabin, 5 head, 8 people – $1,890
Moorings 4800 Exclusive catamaran, 4 cabin, 4 head, 8 people – $1,890