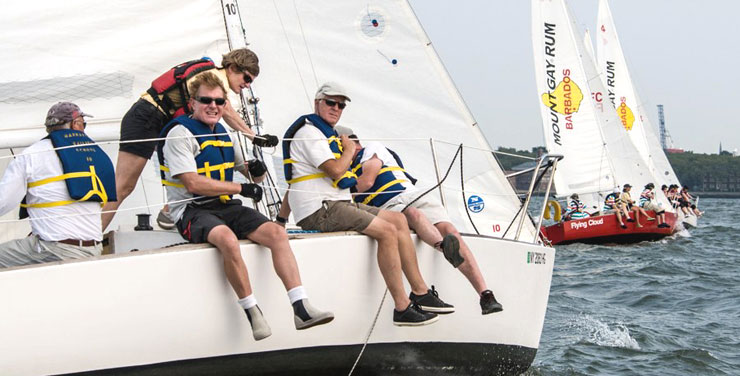 Manhattan Yacht Club has a strong tradition of racing.  We takes pride in the number of people we have introduced to the competitive side of our sport.  There are now "Manhattan Yacht Club" alumni racing in fleets all over the country and world.
Racing at the Club is a Member-only program.  You must be a Member to participate in the Club racing programs.
Getting involved in the racing programs sometimes takes time.  Boats are allocated to a Racing Team Captain who builds his or her crew from among other members.  Breaking into the program requires an invitation from one of these Captains.
To facilitate communication among members interested in finding skippers or crew for the racing programs, our Club maintains a Members-Only Racing Skipper & Crew list.  You can add your information to this list by completing the form below.  This list is shared among Members who are on it.
This is a Member-Only form.