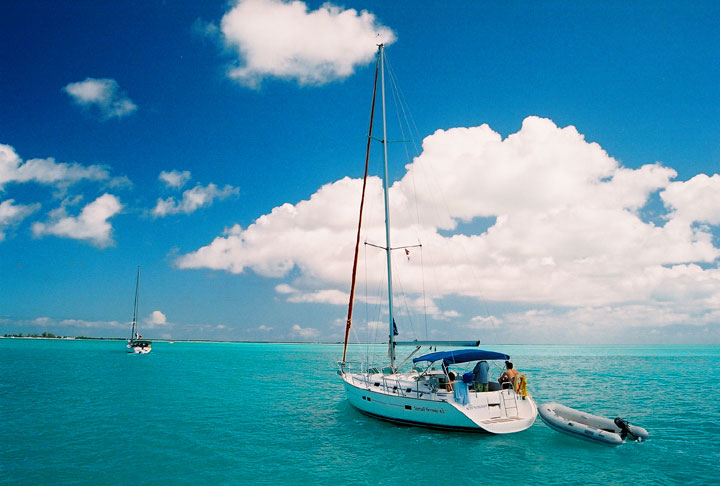 Next Event: January 26 – February 2, 2019
Boats, Skippers & Crew – Jan 2018
Registration Form
Every winter, Manhattan Yacht Club teams up with Manhattan Sailing School to organize an incredible week of sailing in the Caribbean.  This event is known as "De Caribbean Regatta" and it will be the greatest vacation of your life!
We go in the deepest and darkest part of the winter when we really need the warmth and sunshine of the Caribbean!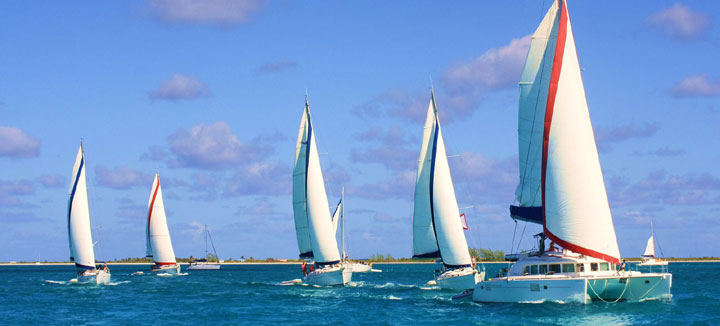 Have you ever dreamed of sailing in the Caribbean?  Would you like to see beautiful turquoise waters, walk barefoot on a white sandy beaches and feel the warm trade winds caress your face?  Make your dreams come true.  Sign up for De Caribbean Regatta today!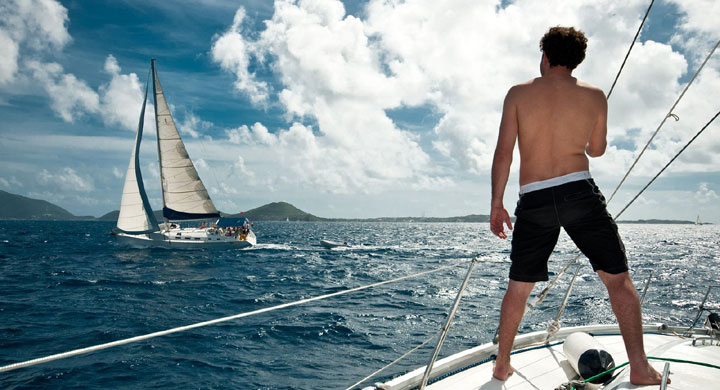 De Caribbean Regatta takes place in the British Virgin Islands.  The BVIs are considered the best cruising grounds in the world.  There are consistent trade winds and warm temperatures all winter.  The islands are close together so it is just a few hours to sail from harbor to harbor.  And the islands are focused on sailing tourism so you are welcomed everywhere.
Participants in the regatta hop on planes and fly down to the BVIs.  Then we board charter boats from the Moorings, Sunsail and Footloose.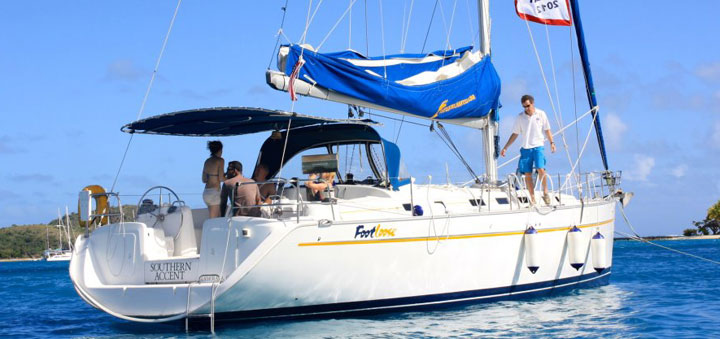 Every morning, we raise our anchors, hoist the sails and head off to a new destination.  Then we spend the afternoon sun bathing, snorkeling, visiting a beach, reading a book or just plain relaxing.  Every evening, the regatta sailors gather for a party.  You will meet lots of fun people, sail and swim every day and have an incredible voyage of discovery.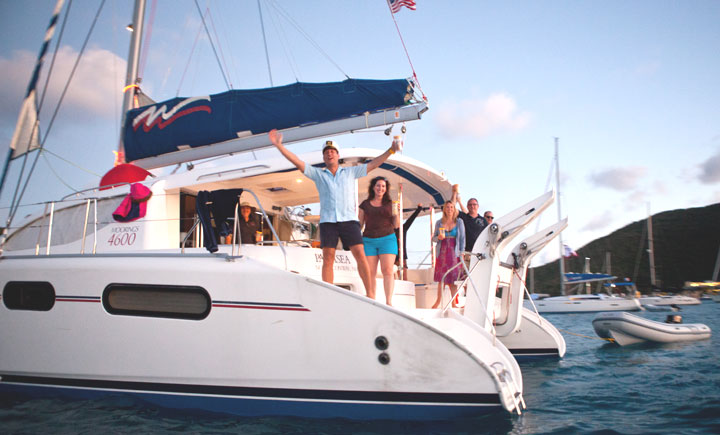 The charter boats in our flotilla are skippered by a Member or a sailing school instructor.  Members and students are invited to sign up for spots onboard these charter boats.  You can sign up by yourself or bring a friend.  All cabins are double occupancy and if you sign up by yourself, we will try to connect you with a cabin mate.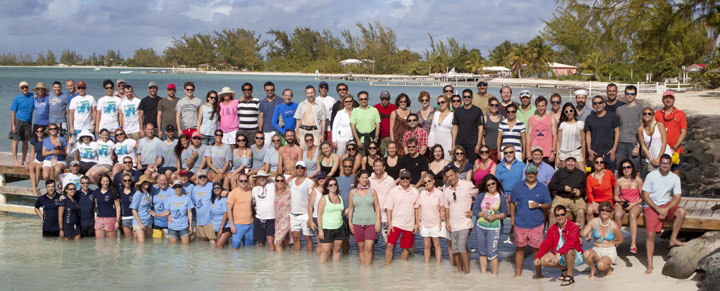 In the fall, we organize several "Pump Up Parties" where Members, students and skippers can meet and form teams.  Every team has its own name and "boat flag."
De Caribbean Regatta begins in Road Town on Tortola.  You can get there by flying to St Thomas and taking a ferry, or flying to Beef Island on Tortola.  Sailors arrive on Friday or Saturday and we board the small charter boats on Saturday evening and Arabella on Sunday morning.  Then on Sunday, we push off for a week of sailing adventure.
By day 2 of the regatta, sailors are starting to loosen up and we begin having evening "Boat Parties."  These are one hour events when all teams gather on a single boat to mix and meet the other sailors.
One of the great stops along the way is the Bitter End Yacht Club in North Sound.  This is where we have a "Watersports Day."  You can do a lot of dinghy sailing.  You can rent a Laser, Hobie or windsurfer.  Then in the afternoon, we stage a big dinghy race with a bottle of rum for the winner.  You can also schedule a day of diving or do some kite boarding.  Almost every form of water sports is available at the Bitter End Yacht Club.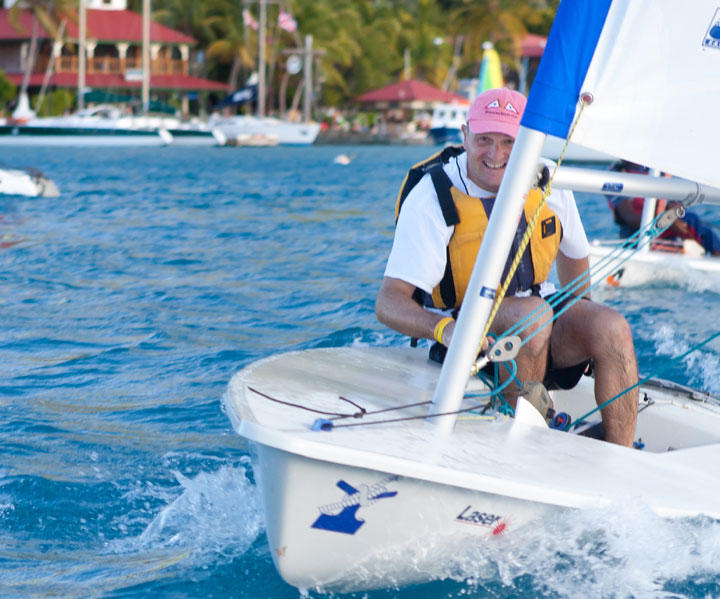 One of our favorite islands is Anegada, just north of Virgin Gorda.  Because Anegada is a flat coral island, you will see turquoise water like never before!  You can relax for the afternoon at Cow Wreck Bay.  In the evening on Anegada, we hold the Appetizer Competition as well as the Skipper Appreciation Dinner at Neptune's Treasure.  The late night party continues at Potters where you can dance in the sand.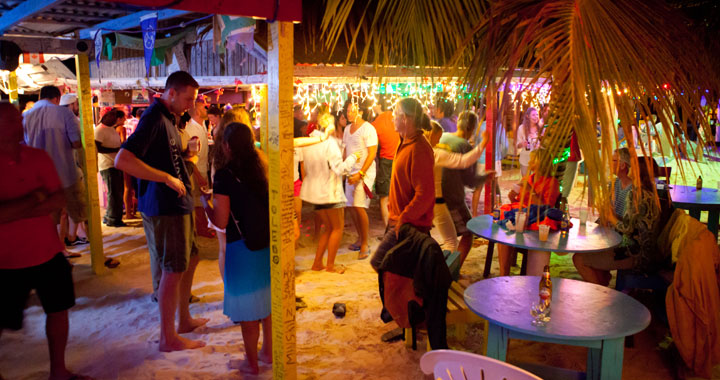 The final evening of the regatta brings everyone to Norman Island.  This is home of the world famous "Willie Ts" floating bar.  The final competition of the regatta is the dinghy race.  It brings out the competitive nature in many of the sailors!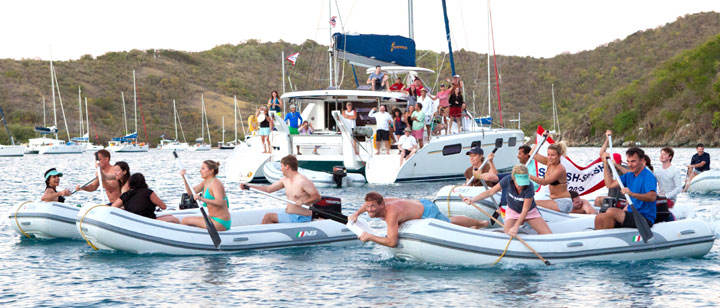 After the dinghy race, there is one last Boat Party and then it is on to Willie Ts for dancing until the early morning hours.  Those sailors who fully embrace the Caribbean Spirit after the week of sailing are presented with "The Royal Order of De Caribbean Regatta" medals.   This is a secret society and we can not tell you how you earn the medal.  What happens in the Caribbean, stays in the Caribbean.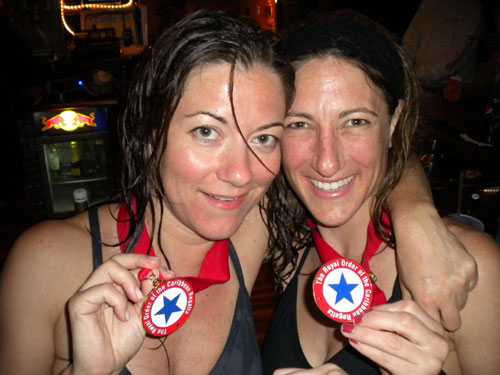 We hope you will join us for the next De Caribbean Regatta.  It will be the greatest vacation of your life!
For more information, call Manhattan Yacht Club at 212-786-3323 or email office@myc.org.
We can also email you a PowerPoint which explains the regatta.  You can share this with any friends you want to join you.
* * *
Dear Members – The British Virgin Islands has been our winter cruising grounds since January 2001 when we organized the first "De Caribbean Regatta." This summer, Hurricane Irma devastated the BVIs.
Our Club has also experienced disasters, the first being 9/11 and the second being Hurricane Sandy.
After 9/11, we went back to the BVIs for the second Caribbean Regatta. When word spread we were going down, the Royal BVI and the West End Yacht Club got together and threw a cocktail party for us. This year, we are going back to the BVIs and we are going to throw a cocktail party for them.
Our own experience has taught us that after disasters and the initial aid, the emotional spirits need to be lifted. It is important that friends come to visit.
We are going back to buy drinks and food at every bar and restaurant that has reopened. We are going back to spend an hour or more each day cleaning beaches and doing other work which can be helpful. We are going back to buoy the spirits and remind the BVIs of our great future together.
All Members are invited and encouraged to join this expedition. This year, De Caribbean Regatta will also be a fundraiser with participants making donations. Our target is to raise between $20,000 and $40,000 for the BVIs.
We have checked with the Moorings and they expect to have boats available, although supply will be limited. This will not be the fancy BVIs we have seen in recent years. It will be more rustic – bars with just a card table, dinners at a beach BBQ – perhaps a little more like it was when we first started in 2001.
To begin organizing De Caribbean Regatta, we need skipper volunteers to lead the boats. Skippers get to go for free and receive a $500 credit towards airfare. Once the skippers are in place, we will invite crew to join the boats. Boats normally sail with crews of 6 to 8 people.
If you would be interested in skippering a boat and helping the BVIs, please email office@myc.org.
If you wish to join this important Caribbean Regatta as a crew, you can begin signing up now.
The BVIs have given us so much. This is our time to return the favor.
* * *