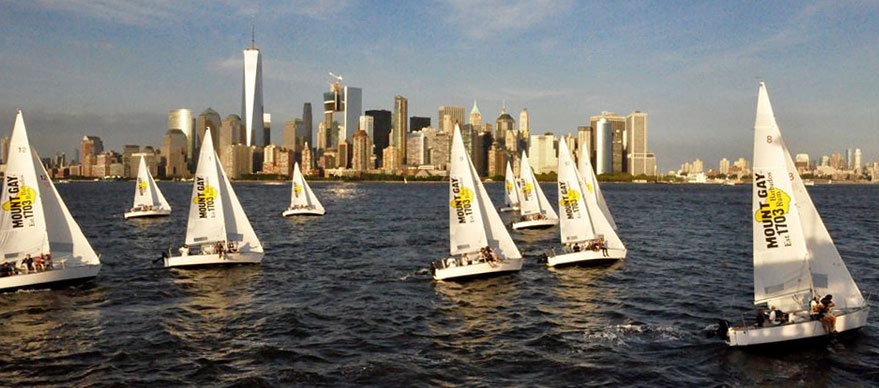 Club J/24 races are held on Tuesday and Wednesday evenings from May through October.  If you have not seen the races before, then buy tickets to ride the launch out to the Honorable William Wall and see firsthand all the incredible activity. Beginning in 2016, Club J/24 races will also be held on Saturday late afternoons.  Each J/24 is assigned to a "Racing Team Captain." The Team Captain builds his or her crew from other club members.  Racing is a members-only program.
Scores
J/24 Assignments
Apply to be a 2017 Team Captain
Sailing Instructions 2017
RC Assignments
Women's Championship
Shorthanded Championship 
The focus of our Club J/24 program is camaraderie ahead of competition.  All of our races take place around the Honorable William Wall so that spectators can watch the action. After sailing, all the race teams gather back at the Jersey City clubhouse and the competition extends to the BBQ and which team can live the best.