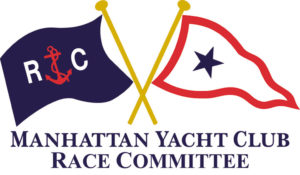 Race Committee is one of the important roles at Manhattan Yacht Club. Members are invited to volunteer and help this fun and social group.
Over the past two years our Race Committee teams have run over 150 races, initiated a whole new set of fun traditions, helped beginners learn about racing, allowed members to get to know each other, travelled to Bermuda, started the IMOCA 60 New York-Vendee Transat. . . this could go on.
Each year is getting bigger and better. This is why we need to grow our great Race Committee! RC teams are needed for Tuesdays, Wednesdays, Thursdays and Saturdays. Beginners and veteran sailors alike are encouraged to join – you will meet fun members and get more involved in the Club. Everyone can participate.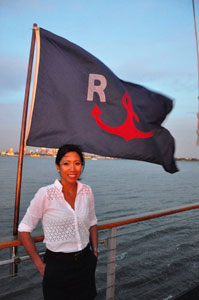 Race Committee is an integral part of sailboat racing. The responsibilities of this committee include ensuring the venue is set up and ready, communicating with participants, running the actual race and the all important prize giving! Being part of such a team is not only prestigious but is also personally rewarding!
Use this form below to join the Race Committee or email office@myc.org.