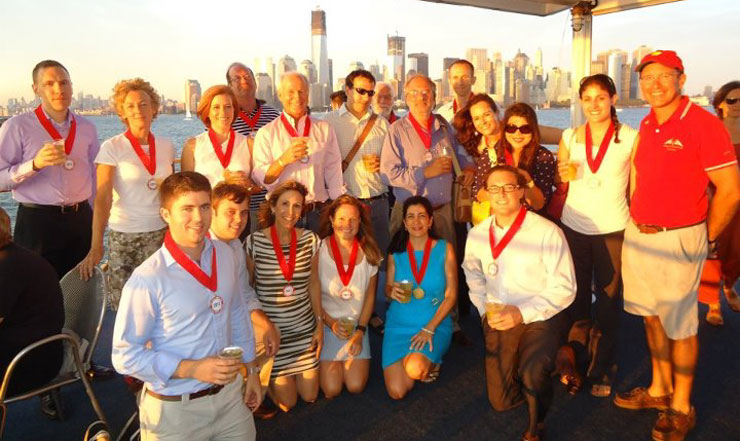 Membership Application
Membership Committee Meeting Dates
Call the Club at 212-786-3323 and we will email you our Membership PDF.
Manhattan Yacht Club is the largest and most active sailing organization in New York Harbor.  Membership connects you with a vibrant community of sailors who share a common passion.
The Club is a diverse and welcoming organization. The Club has always been inclusive and is encouraging the growth of sailing in New York Harbor.  All age groups and backgrounds are represented within the Club.  There are experienced sailors who have their own boats, novice sailors who are just getting started in the sport, and arm chair sailors who visit our clubhouse and attend social and educational events.
Many members have been in the club for a long time, creating lasting friendships, business connections as well as weddings and families.  The Club fosters a stable social network and is looking for members who have a long-term interest in the sailing lifestyle.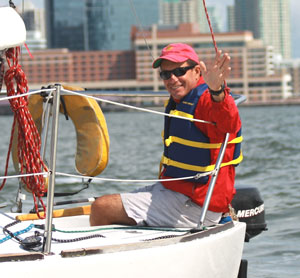 Manhattan Yacht Club was founded in 1987 by Commodore Michael Fortenbaugh.  After graduating from Princeton University, he had the vision of reintroducing recreational sailing to New York Harbor.  The Club began at South Street Seaport where it was located from 1987 through 1993.  In 1994, the Club moved to North Cove where it was located until 2014.  Beginning in 2015, the Club's main facilities will be in Jersey City which is becoming the largest sailing community in the harbor.
Commodore Fortenbaugh owns and manages the Club with the support of a dedicated staff and the advice of a Board of Directors.  Under the Commodore's direction, Manhattan Yacht Club has had 27 years of solid growth and pioneered many innovative programs which have been copied around the country.  Most sailing organizations in the harbor today have their roots within Manhattan Yacht Club.
Applying for Membership
To apply for membership in Manhattan Yacht Club, complete the on-line application.  Membership Meetings are done in a group format.  During the sailing season, meetings are held on the Honorable William Wall, our floating clubhouse in the harbor.  Dress is casual or you may wear clothes straight from work.  Meetings usually last from 1 to 1 1/2 hours.  During the meeting, you will be asked to expand upon your personal background as well as sailing experience.  At the end of the meeting, all candidates sign the Membership Agreement.  A day or two after the meeting, you will be informed whether you have been accepted as a Club member.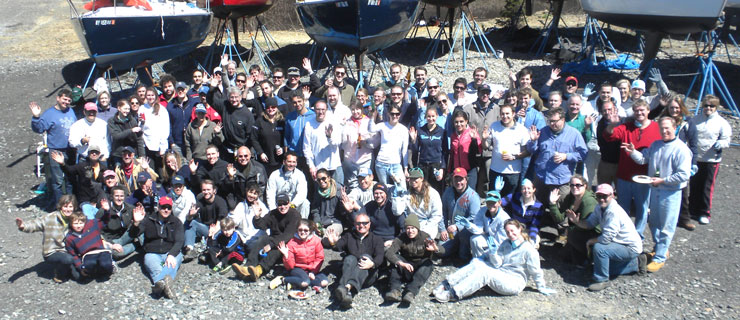 Access to the Club-Owned Fleet of J/24s
The Club owns a shared-use fleet of J/24 sailboats.  This makes it easy for people to sail in the harbor without having the time and expense of owning their own boat.  J/24 privileges also entitle you to participate free of charge in the Fleet Captain Program, Day Sailing League, Races and Mentoring programs.
J/24s are excellent boats for sailing in the harbor.  They are fast and responsive.   Two people can quickly get a J/24 sailing and there is enough to do to keep a large crew engaged.  The Club keeps its fleet of J/24s in top condition with maintenance performed by our own professional staff.  The Club J/24 fleet is available from early May through mid-October.  Sailing is permitted seven days per week from 9 a.m. to dusk.  Certain days are reserved for racing and other days reserved for cruising.
Membership Structure
Crew Member
Social plus J/24 access as crew
Access to our Fleet Captain and Mentor Programs to practice & improve your skills
$1,540/year paid in quarterly installments
Skipper Member
Social plus J/24 access as skipper
Ability to reserve a J/24 to go cruising with fellow members or family & friends
Ability to captain a race team if desired
$2,340/year paid in quarterly installments
Social or Boat Owner Member
For people who want to be a part of a social sailing community, but not sail on the club-owned fleet of J/24s.
Access to all Club facilities and social activities
$690/year paid in quarterly installments
Out of Town Member
Beginning 2017, MYC no longer offers out-of-town membership.  You may continue being a member at Social level if you move away from the area.
Initiation Fee, Dues & Sales Tax
There is a $250 initiation fee due upon acceptance of membership
"Juniors" (25 and under) and "Seniors" (65 and older) receive 50% reduction in dues
Club dues are paid by credit card left on file in the Club accounting system
Dues and fees are subject to applicable sales tax
First-year dues are pro-rated. New members who join after sailing season is underway will have pro-rated dues. Their initial payment will account for this before quarterly dues activate. For example, if one joins 1/2 way through the season, they will pay 50% dues the first year.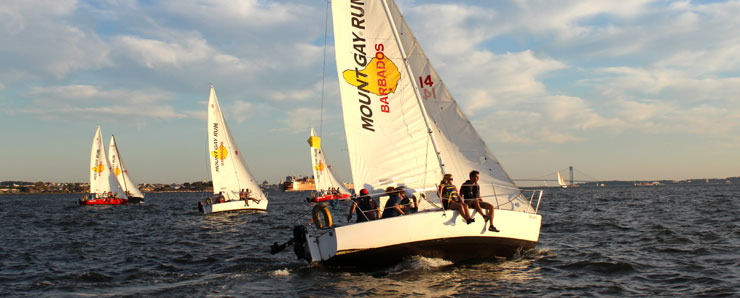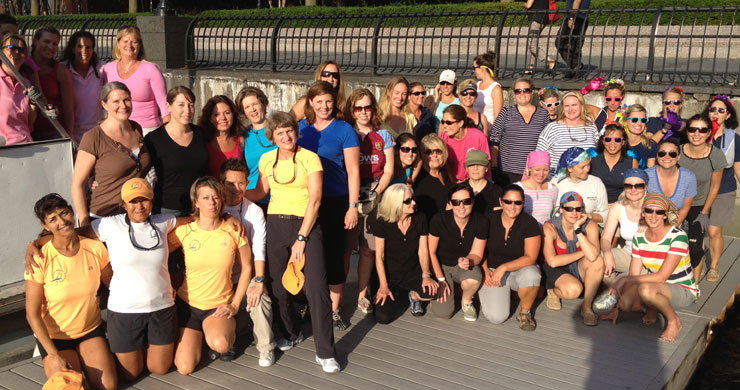 Guest Privileges
Members may bring guests to visit our floating Clubhouse, The Honorable William Wall, in the New York Harbor.  Guests pay the standard ticket price.
Members may bring guests to our land Clubhouse in Jersey City for $10 per guest.
Members with J/24 privileges may bring guests cruising on a Club J/24 for $10 per guest. However, the Club encourages Members to sail with other Members.
Any one guest is permitted only three guest privileges per year.
The J/24 Racing and Fleet Captain Programs are member-only and guests are not permitted.