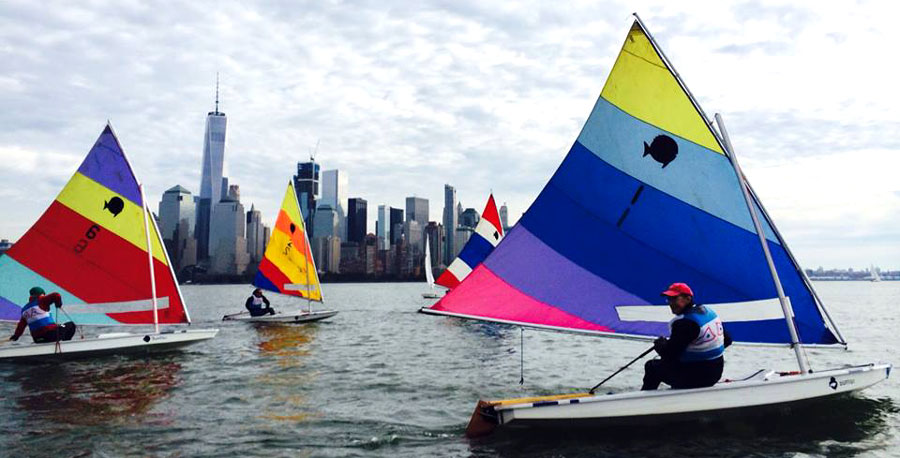 Frostbite Series Sailing Instructions
WINTER FROSTBITE LEAGUE RESULTS (Jan & Feb 2017)
EARLY WINTER FROSTBITE LEAGUE RESULTS (Nov & Dec 2016)
During the winter season, Members can get their sailing juice through Frostbite sailing. Frostbiting is on dinghies owned by Members. The Club make available floating docks for dinghy storage. If you store a dinghy at the Club, you can use it for pleasure sailing on weekends. There is also an exciting Racing Program organized on Saturday mornings.  To get involved, send a note to office@myc.org.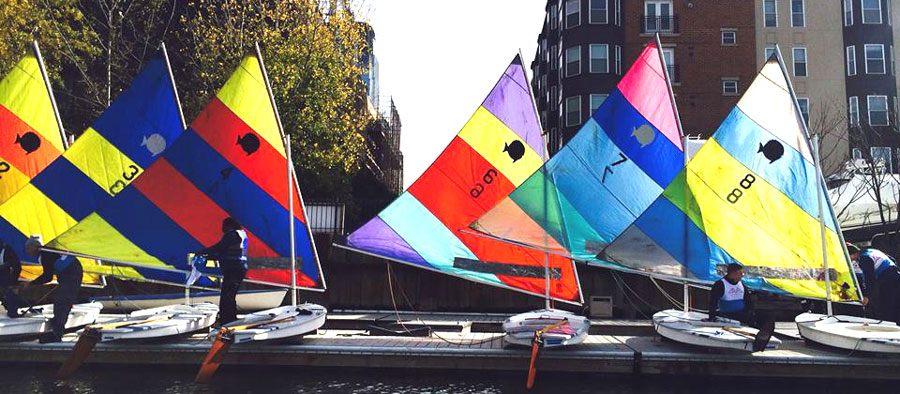 For Frostbite Races, the current boat owners are:
1 – Michael Fortenbaugh
2 – Peter Jarmen & Katherine Whitby
3 – Orlando Ivey
4 – John LaGrassa
5 – Luigi Galbiati
6 – Erik Thygesen & Ken Zorovich
7 – Doug Witter
8 – Mark Stehli
9 – Elina Palm
10 – Alex Howarth
11-Classic Sunfish – Mark Stehli
12-Classic Sunfish – Oliva Perez & Lindsay Wilmore
Laser Vago -Patrick Burks
Vanguard 15 -John & Joanna Laskas
Laser – Paul Gilman
Race Committee -Patrick Burks/ Paul Gilman/ Rob Goldstein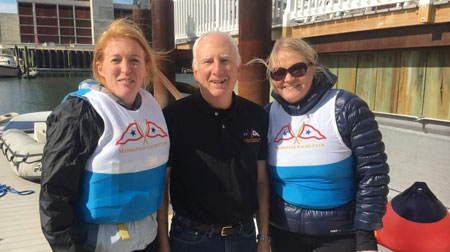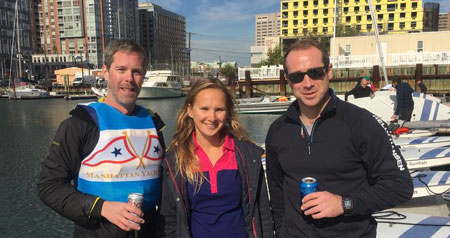 Frostbite sailing at the club is governed by these rules:
Before taking a dinghy sailing, you must be proficient in capsizing and righting your own boat.
No going down on the Club docks when temperatures are below 34 degrees or there is ice.
No sailing in winds over 20 knots
Dry suits or 3/2 wet suit with sealed seams must be worn from January through April.
If you are not wearing a dry or wet suit and get soaked, you must return to dock ASAP as a precaution against hyperthermia.
The Club anticipates Members being able to store their dinghies at the Club throughout the year. The initial cost for storage is $25 per month and can change based on storage/land rates.
In winter, Members may use the Sunfish to pleasure sail in the Morris Canal. You are sailing at your own risk and the Club is not providing rescue or dock masters. The canal is a very long body of water and protected from waves and strong current. Sailing up and down the canal is a very pleasurable weekend activity and satisfies your sailing bug. Members are not permitted to sail out into the harbor.
Radio-Controlled (RC) Laser Races
In the past, our Club organized RC Laser Races at North Cove during the winter.  These were fun and enjoyable. In our new home in Jersey City, there is calm water and we have a heated clubhouse. These are perfect conditions to revive the RC Laser Program.
RC Lasers are simple and easy to sail. There is a radio-control box which steers the boat and trims the sail. Then you decide which way to go, how to tack on the shifts and the ride the puffs downwind.
The Club has 10 RC Lasers which Members can purchase for $125 each. Or you can buy a new boat for about $300 at http://www.intensitysails.com/rclacoretosa.html  Members would be able to store these in the Clubhouse during the offseason and then store them at home during the summer.
Race days and times would be determined based on Member interest.
Register Your Interest Below
If you are interested in any of these programs, please complete this form below. Based on the levels of interest, we will begin moving these programs to the next stage in late September.