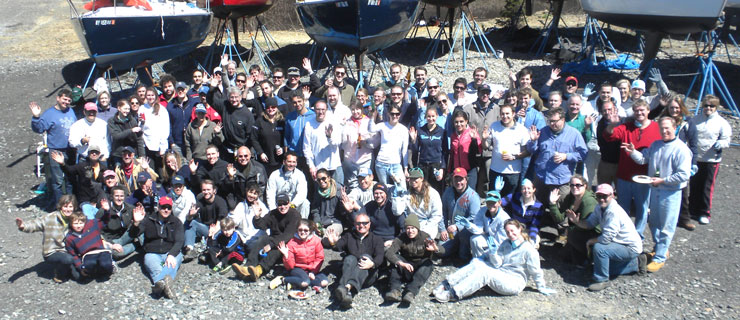 Saturday, April 6, 2019
Spring Launching is one of the great traditions at our Club.  This event is open to all Members, both racing and cruising.  It is a good opportunity to meet other Members and celebrate the arrival of spring.  Spring Launching is also an important opportunity for racing teams to sand and paint their bottoms to ensure a smooth and fast finish. Work will begin on the fleet at 9 am and is expected to be finished by 3 p.m.
NOTE – the Spring Launching will take place at Liberty Harbor Marina in Jersey City!
The goal of Spring Launching will be to sand and paint the bottoms. One the week after this is completed, the J/24s begin getting delivered back to the harbor.
Racing Teams – if you wish to make your bottom smooth and fast, you can reserve one of the dustless sanders for 2 hours. There will be 2 systems with dustless sanders and vacuums.  The hours available are 9 to 11 am, 11 am to 1 pm, 1 to 3 pm. To reserve a system, email mindy@myc.org.
All Members – Everyone is invited to participate in the the Spring Launching.  There are lots of bottoms to be painted.  You will meet other Members and this is a great way to meet some of the racing teams. Please RSVP using the form below and add if you can offer a ride or need a ride.
RSVP HERE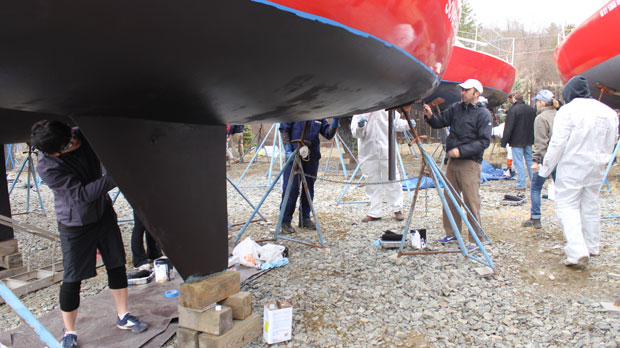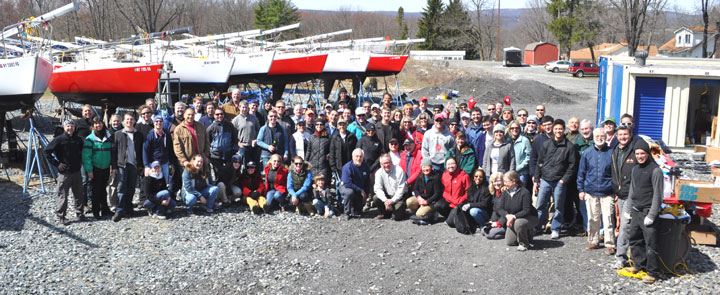 Spring Launching April 2010