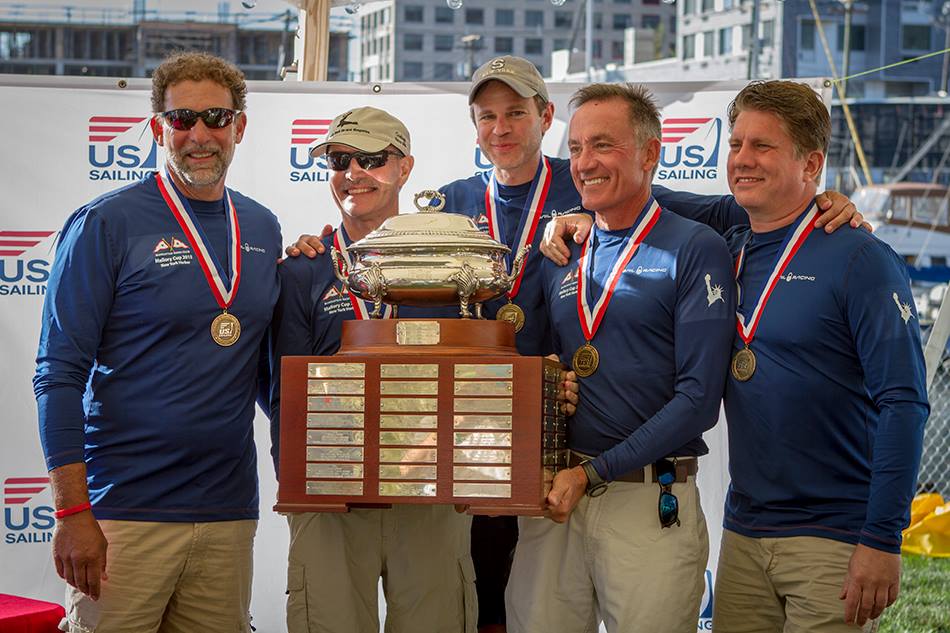 Manhattan Yacht Club salutes and supports it's racing sailors. In October 2015, the Manhattan Yacht Club team (above) skippered by Eric Leitner along with Members Doug Witter and Adam Sandberg and supported by Michael Ambrose & Tom Sinatra, won the US Sailing Adult Championship for the Mallory Trophy. The 2010 Mallory Champion Paul Wilson also raced at our Club.  We have a very high level of racing right here in Manhattan!
Racing at Manhattan Yacht Club began in May 1987.  This photo above captures one of the first days of racing at our club.  MYC reintroduced recreational sailing to the harbor after an absence of many decades  Racing has always been an important part of the spirit, culture and history of our Club.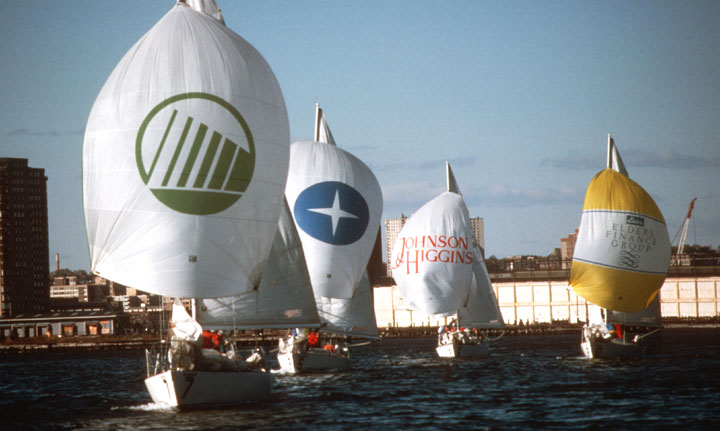 Photo: This 1988 picture shows the Blue Chip Challenge when many corporate teams raced against each other in the harbor.
After our club's first year, we issued a challenge to yacht clubs from around the world to join us for an international race in front of the skyline of Manhattan.  This led to the creation of the International Yacht Club Challenge in 1988 which generated connections for our club around the world.  In 1989 and 1991, we co-organized the challenge with Yacht Club de Monaco.  The International Yacht Club Challenge continues today under the patronage of Dennis Conner.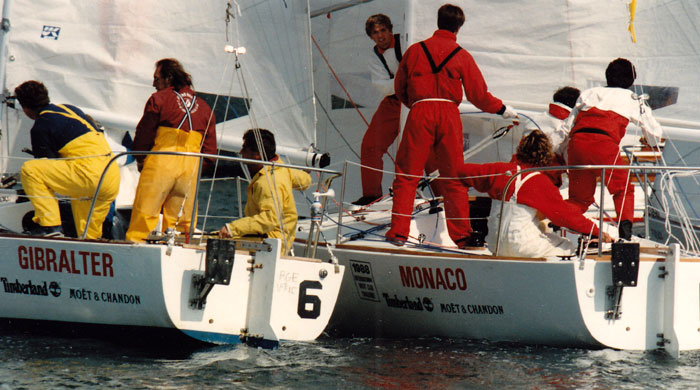 Photo: This 1988 picture is from October and the first International Yacht Club Challenge.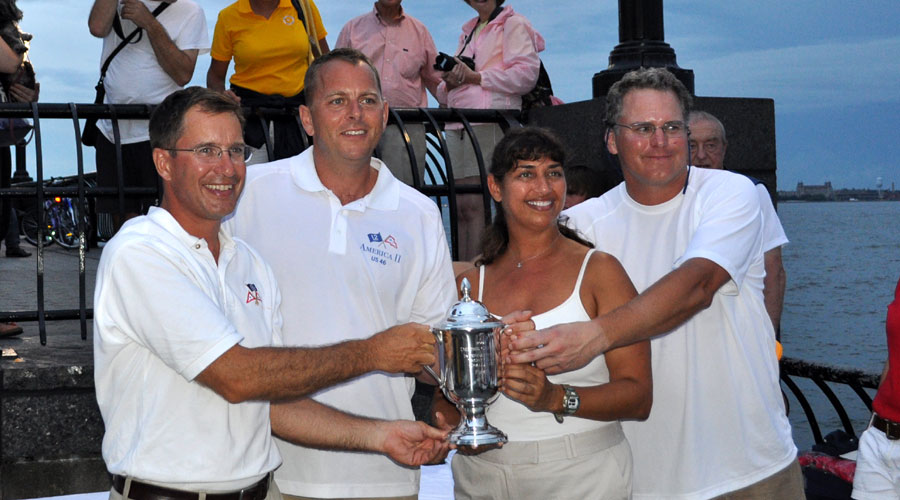 In 2009 our Club won the Dennis Conner International Yacht Club Challenge.  Our team was skippered by Commodore Michael Fortenbaugh along with Martin Thomle, Danielle Gallo & Allen Wolf.  Our team won again in 2012, this time with John Elliott sailing in place of Martin.
Our racing programs have changed and evolved over the years.  Membership racing gradually surpassed the corporate league as the main focus at the club.  Today, the quality of our membership racing programs has reached a high level for club sailing.  There are J/24 races on Tuesday and Wednesday evenings.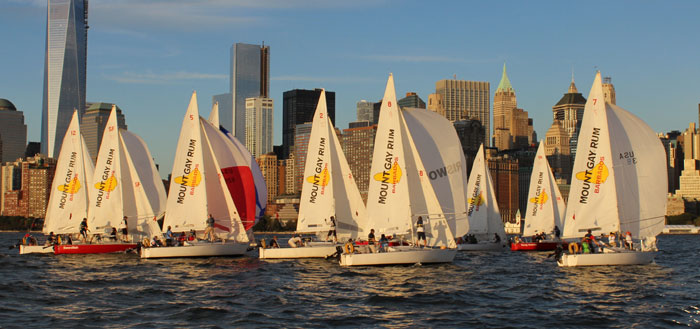 Photo: In 2013, 26 J/24 teams were on the starting line on Tuesdays and another 26 teams raced on Wednesdays.  That was 52 J/24s teams at the club, making us one of the largest fleets in the country!
There are PHRF boats which race on Thursday evenings and a newly launched Corporate Sailing League on Thursday as well.  Our club also organizes the fun and informal Lucky Dog Races on Friday afternoons.

Photo: The Lucky Dog Races were another innovation created at our yacht club beginning in 2010.  It is a great series which combines informal racing with camaraderie.